(toespraak bij de verwelkoming van een internationale delegatie van ingenieurs, leden van de ingenieursvereniging ie-net)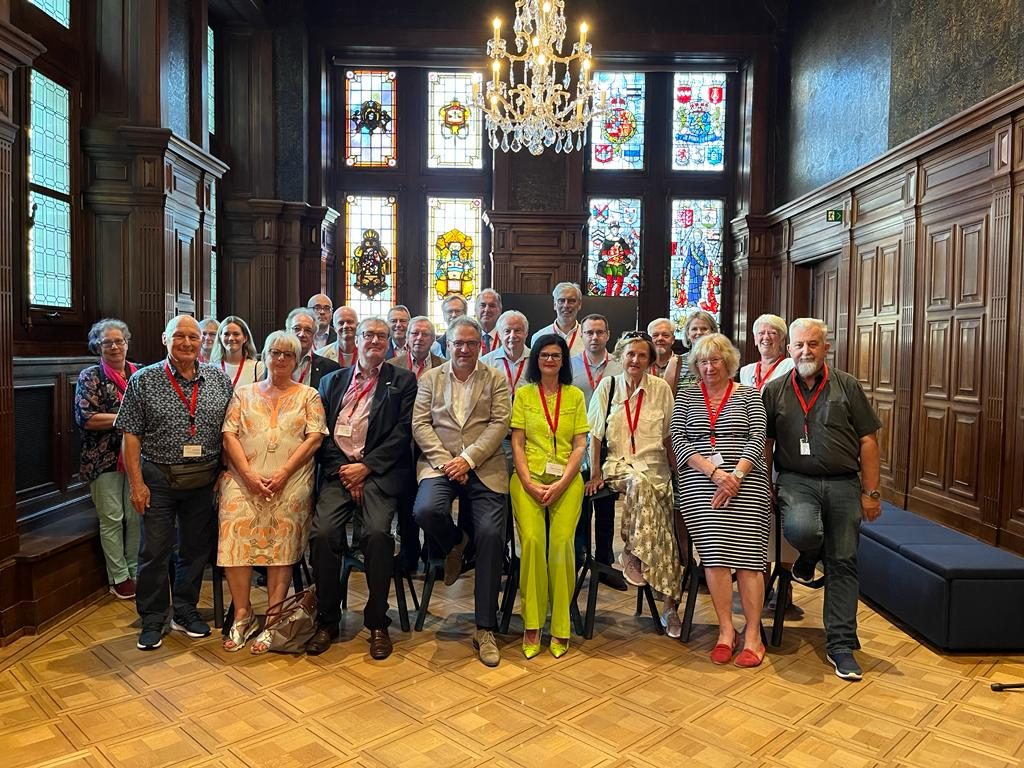 Good afternoon everybody,
My name is Koen Kennis, vice mayor of Antwerp, responsible for mobility, tourism, retail, finances and decentralisation.
I am here to welcome you on behalf of the city council.
I feel especially proud to host you in our recently renovated city hall.
I will not bother you with too many historical details. You will no doubt here them during your guided tour.
I, for myself, consider it a great privilege to work in this magnificent building on a daily basis.
Since you all are engineers, you will no doubt appreciate the way we turned a 16th century renaissance building into a fully functioning administrative complex with full respect for its past.
For the record: I am an endustrial engineer (electricity / electronics)  by training myself. I felt honoured to receive a member ship card of ie-net.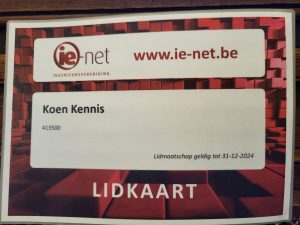 My dear friends,
I am not welcoming you to city hall only. I am also welcoming you to Antwerp.
I was briefed ie-net delegations usually catch up in Brussels. But I heard there was a demand to see Antwerp and do your network meeting here.
You made the right choice, ladies and gentlemen!
Antwerp is a vibrant port city. A place of history, a place of culture, a place of trade and commerce, a place of great hospitality.
We have a reputation for being a great place to live and work. We are Europe's 2nd biggest port, hosting the biggest petrochemical cluster in Europe, worldwide ranking number 2. That is why INEOS is investing here to build a major ethane cracker, an investment we very much welcome.
Ladies and gentlemen, throughout the centuries,  Antwerp always combined artistry with entrepeneurship. Creative and commercial thinking.
I can mention Christoffel Plantijn, who in the 16th century innovated the printing industry frim his office here in Antwerp – now a museum. He was the Steve Jobs, the Mark Zuckerberg of his time.
I can refer to Pieter Paul Rubens, master painter and diplomat.
The same applies to our worldwide known fashion academy and designers,
not to forget our number one position in the diamond industry.
I also want to point out our culinary scene:
I challenge you to find a city with more Michelin stars pro capita.
A hard working city with a creative touch, this is how I would like to describe Antwerp.
Dear friends,
your timing to visit Antwerp is perfect.
This is a city in full change, once again.
We are overcoming 20 years of political deadlock on how to solve mobility issues.
For about two decades the plans for the completion of the ring road with a third river crossing have gone back and forth on the agenda of the Flemish governement and the city council.
This deadlock resulted in a growing concern of both environmental and economical concerns, voiced by citizens movements and entrepeneurs alike.
In March 2017  a historical consensus was reached on how and where to complete the ringroad.
I know you will learn more about the Oosterweel works later during your visit. I have no doubts you will be impressed.
But Oosterweel is not just an achievement as far as engineering is concerned. It is also an achievement on a social level.
In order to achieve this the Flemish government, the city of Antwerp and various citizen initiatives agreed on forging an alliance for mobility and liveability in Antwerp.
This alliance was baptised the 'Treaty for the Future'.
Key in this was the conviction to maximize societal added value.
This approach is reflected in the name and the content of the current coalition agreement 2019-2024, called 'The Big Link'.
The Big Link tells the story of the major, historic transformation of Antwerp's ring road in the years to come. The project will free up space above ground, where people can enjoy life, clean air and more green space.
As I said, the foundations for this unique combining of forces were laid in 2017.
And yes, the challenges are still huge.
In recent years we faced a number of unexpected challenges, mainly caused by global dynamics:
– a pandemic with an economic slowdown
– worldwide logistical problems
– a war in Europe
– a sharp rise in prices of building material.
– environmental issues on building sites, related to historical pollution
– changing EU regulation
and of course
challenges related to climate change remain
Dear friends,
I am sure we will overcome these challenges.  The foundations laid in 2017 are still solid. There is no magic formula. This no hocus pocus.
This is about ambition, hard work, dedication, trust, innovation and a creative approach.
These are exactly the same values our predecessors used when they build this citry, when the decided on constructing this City Hall.
Some things never change, and happily so.
So welcome once again in Antwerp,
a city rooted in the past,
a city where the future is being written right now.