(toespraak bij het bezoek van de London Mayors' Association, een delegatie van voormalige (districts)burgemeesters van Londen, aan het Antwerpse stadhuis)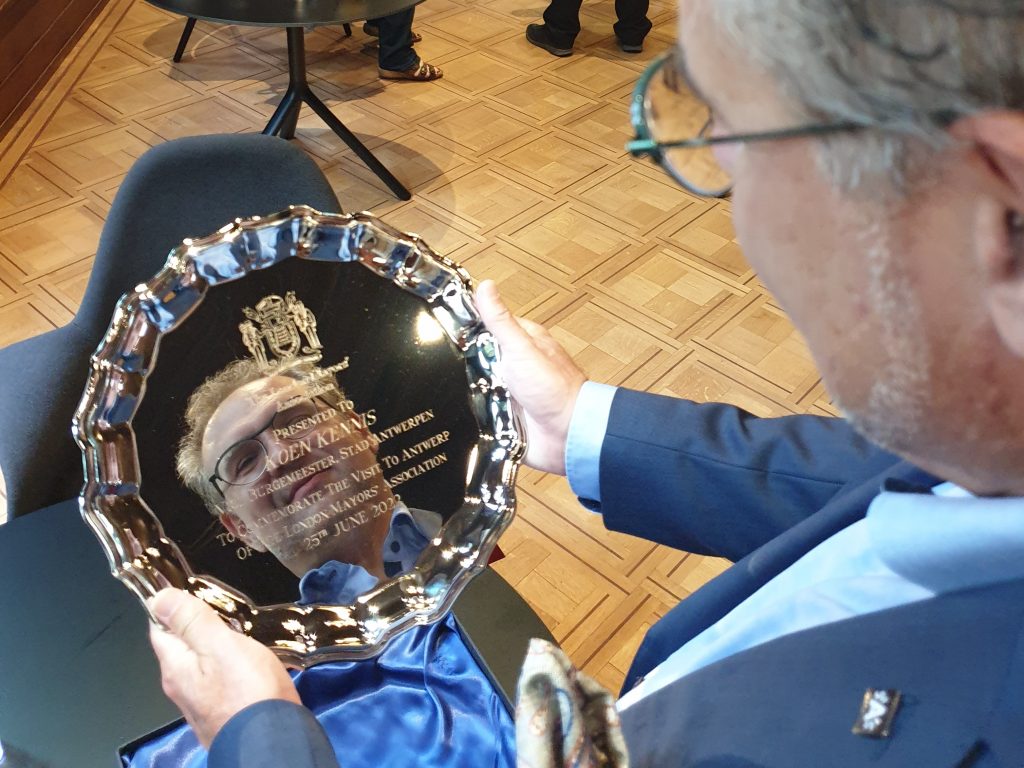 Dear members of the London Mayors' Association,
Welcome in Antwerp, welcome in our newly renovated city hall.
It is a privilege to meet such distinguished guests as you, represented in an association more than a century old.
It is often said Antwerpians are chauvinistic, tend to exaggerate when it comes to expressing  pride in their city.
But there are reasons to be chauvinistic in Antwerp, believe me.
Let me quote an independent source, a compatriot of yours, Michael Pye, author of 'Antwerp, the glory years', a book published 2 years ago:
"Even before Amsterdam there was a dazzling North Sea port at the hub of the known world: the city of Antwerp.
Antwerp was sensational like nineteenth-century Paris or twentieth-century New York, somewhere anything could happen or at least be believed. For half the sixteenth century, it was the place for breaking rules – religious, sexual, intellectual. Thomas More opened Utopia there, Erasmus puzzled over money and exchanges, William Tyndale sheltered there and smuggled out his Bible in English until he was killed. Pieter Bruegel painted the town as The Tower of Babel. "
Dear mayors, you all have been active in local politics, maybe some of your still are.
To serve citizens in the 21st century is to go digital.
Antwerp aspires to be a frontrunner in this field.
In June 2021 we defined a digital strategy with an extended focus on our citizens. We want our processes to be a lot more customer centric, using the standards people are used to from the likes of Google and Netflix. Only then, we will bring digital public servicing to the next level and make our services more inclusive.
Our digital flagship to reach this goal will be our native 'My Antwerp' app, which we will launch at the end of the year. It is designed based on the needs and behavior of all our citizens, including the less digital. Keywords are: simple, intuitive and easy to use.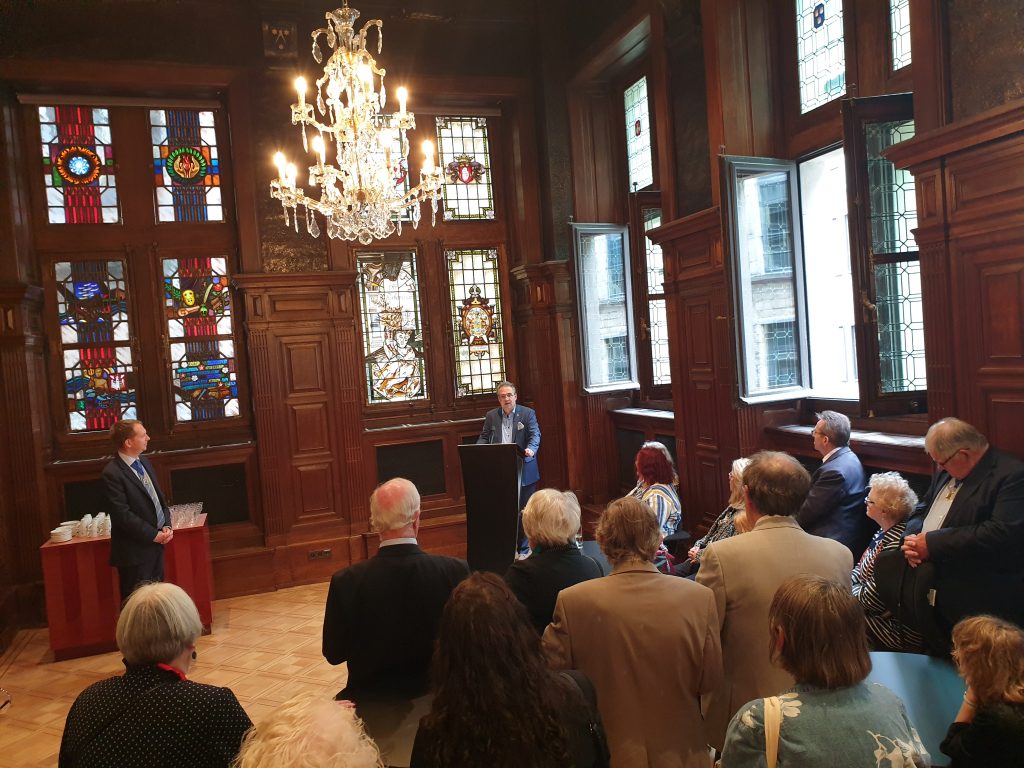 Ladies and gentlemen,
As you can tell from the quote from Michael Pye's book, we owe a lot to our predecessors. In Antwerp the standard was set high by the men and women who used to work in this very building, the town hall. As a 21st century politician in Antwerp, I am standing on the shoulders of giants.
It is them who made Antwerp into what it is today: a trade hub. An arts center. A culinary heaven. A place full of history, and yet full of young, innovative entrepreneurs.
Antwerp is  what I like to call: a pocketsized metropole. A great place to live and work.
Working in this magnificent town hall is a special privilege, and during your tour you will no doubt see the excellent work which has been done during the renovation.
After the tour I made sure you will be presented some typical Antwerp gifts.
Enjoy your visit, and spread the word: Antwerp is open for business, Antwerp is open to the world.